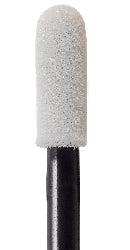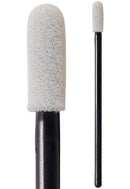 Description
Part Number: 71-4512
Buying Options:
Product Description: 
2.79" sock head foam mitt swab. White reticulated polyurethane foam on a black polypropylene plastic handle.
Head Width: 4mm, .17"
Head Length: 12mm, .453"
Handle OD: 4mm, .16"
Handle Length: 69mm, 2.727"
Overall Length: 71mm, 2.790"
Payment & Security
Your payment information is processed securely. We do not store credit card details nor have access to your credit card information.