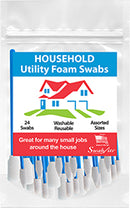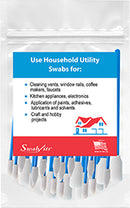 Description
Swab-its® brand new Household Utility Foam Swabs

Swab-its® Household Utility Cleaning Swabs™ are the perfect tools for cleaning vents, windows, coffee makers, faucets and more. Washable and reusable cleaning products great for all projects.
• Includes 24-pieces


Payment & Security
Your payment information is processed securely. We do not store credit card details nor have access to your credit card information.