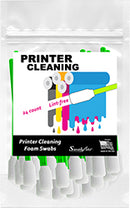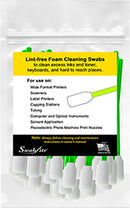 Description
Swab-its® brand new Printer Cleaning Foam Swabs

Swab-its® Printer Cleaning Foam Swabs. The #1 printer cleaning swab on the market. Clean wide-format printers, scanners, label printers, capping stations, computers and more. Lint-free and washable.
• Includes 24-pieces


Payment & Security
Your payment information is processed securely. We do not store credit card details nor have access to your credit card information.