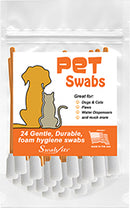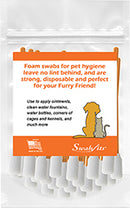 Description
Swab-its® brand new Pet Care Foam Swabs

Swab-its® Pet Care Foam Swabs. The perfect swabs for pet hygiene that leave no lint behind, and are strong, disposable and perfect for your furry friend. Apply ointments, clean water fountains, bowls.
• Includes 24-pieces


Payment & Security
Your payment information is processed securely. We do not store credit card details nor have access to your credit card information.