Company News, Events, Product Releases and Fun Stuff!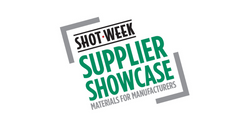 Shot Show
Michael Lecrenski
Building on success at the 2018 Supplier Showcase, the Super Brush team returns to Las Vegas to meet with 3,000+ manufacturing-related attendees.
Join Us
Join the Swab-its® newsletter for up-to-date sales and offerings.
100% free, Unsubscribe any time!